CorelDRAW Technical Suite 2022 v24.0.0.301 (x64) with Extras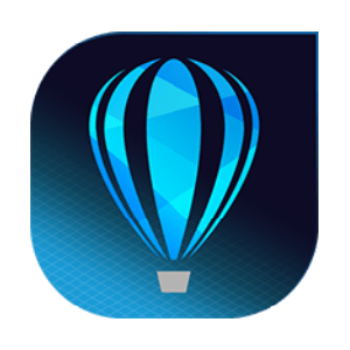 CorelDRAW Technical Suite 2022 v24.0.0.301 (x64) with Extras | 8.79 GB | Language: English
[spoiler]
Software for designing and creating technical illustrations
Push the boundaries of what's possible in visual communication with CorelDRAW Technical Suite 2022, a comprehensive suite of applications for creating highly informative technical designs and accompanying documentation. Our solution offers a full range of high-precision tools to ensure that specifications are met while creating detailed technical documentation.
Performance
The suite provides a seamless workflow for all phases of a project, from opening source files (2D, 3D, photos, documents, and data files) to reviewing, producing, and publishing technical communications.
Versatility
Enjoy a robust, full-featured suite of professional design applications for creating, viewing, reviewing, and publishing detailed technical documentation and detailed illustrations.
Cooperation
Integrations with popular authoring systems help you communicate effectively with clients and cross-functional teams at all stages of a project, from concept creation and object rendering to collaborative review and file output.
Advantages
You can rely on CorelDRAW Technical Suite for every step of the way, from the initial concept to the complete design to meet all required codes and standards.
What's in the package
CorelDRAW® Technical Suite 2021 provides a rich collection of universal applications to help you create detailed technical documentation, how-tos, tutorials, reference books, and more.
Corel DESIGNER Powerful tools ensure authenticity and precision in any technical illustration.
CorelDRAW A complete range of vector illustration and page layout tools.
Corel PHOTO-PAINT Corel PHOTO-PAINT's powerful photo editing features and CorelDRAW-integrated workflow help you realize the full potential of your photos.
XVL Studio Corel Edition Add context to your technical projects by using 3D projections and models in your illustrations.
CorelDRAW.app Now you can work remotely. To access your projects, all you need to do is sign in to your CorelDRAW.app account.
Corel Font Manager 2020 Font library management and organization, and the ability to use fonts without having to install them on your computer.
AfterShot 3 HDR Professional tools for non-destructive correction and enhancement of RAW and JPEG photos, as well as high dynamic range (HDR) imaging tools.
CorelDRAW.app for iPad The iPad app is great for collaborative reviews and creating projects away from the desk.
CAPTURE™ Screen Capture
What's new
• Create interactive parts catalogs
• Create frameless male and female threads
• Projection bookmarks
• Move objects using the Axis Projections docker
• Cloud symbol exchange and modification sync
• Online access to Google Fonts
• Perspective drawing
• Multipage view
• Image Adjustment Docker
• Multiple Resource Export
• Real-time
Annotations • Project Dashboard • Pages Docker
/Inspector
• Auto-Fit Page
• Font Collection Export and Import
• Color Replacement Improved
• Improved GPU-accelerated rendering, including panning and zooming
System requirements :
Windows 11 or Windows 10 (version 21H1 or higher) 64-bit with the latest service packs
Intel Core i3/5/7/9 или AMD Ryzen 3/5/7/9/Threadripper, EPYC
OpenCL 1.2 compatible video card with 3+ GB VRAM
8 GB RAM
9 GB of hard drive space for applications and installation files
Mouse, tablet or multi-touch screen
Monitor resolution: 1280 x 720 @ 100% (96 dpi)
A web connection is required to activate CorelDRAW Technical Suite and access online content and some software features and components.
[/spoiler]
Homepage: https://www.coreldraw.com/en/product/technical-suite/
DOWNLOAD LINKS:
https://k2s.cc/file/32c55f93fa11d
https://k2s.cc/file/20ae402ad7ff1
https://k2s.cc/file/5c5c383c20458
https://k2s.cc/file/2f402d51fc254
https://k2s.cc/file/3d7e01e8955a7
https://k2s.cc/file/fb75c6f230388
https://k2s.cc/file/481b3b80163e3
https://k2s.cc/file/07cd9c4fc9c0b
https://k2s.cc/file/d967cbc37d13b
https://rapidgator.net/file/795d691fe5aa7d5bf248df5eb1614464/CorelDRAW_Technical_Suite_2022_v24.0.0.301___Extras_Content.part01.rar
https://rapidgator.net/file/d2198347202d0665ff90e718f49eb011/CorelDRAW_Technical_Suite_2022_v24.0.0.301___Extras_Content.part02.rar
https://rapidgator.net/file/2289c25f78f56c345a633c44d137e99a/CorelDRAW_Technical_Suite_2022_v24.0.0.301___Extras_Content.part03.rar
https://rapidgator.net/file/5606e713708f1d4d3eca154a6e1b05cd/CorelDRAW_Technical_Suite_2022_v24.0.0.301___Extras_Content.part04.rar
https://rapidgator.net/file/c1c2686dc0401c52b1f9518604cb92c6/CorelDRAW_Technical_Suite_2022_v24.0.0.301___Extras_Content.part05.rar
https://rapidgator.net/file/0fe7dd77a46fd385ff85b1d9f861f4b2/CorelDRAW_Technical_Suite_2022_v24.0.0.301___Extras_Content.part06.rar
https://rapidgator.net/file/ec68488fe35ec9566b18322c888d400d/CorelDRAW_Technical_Suite_2022_v24.0.0.301___Extras_Content.part07.rar
https://rapidgator.net/file/5a6d18670d49343ad0cd26b21ddfcbb2/CorelDRAW_Technical_Suite_2022_v24.0.0.301___Extras_Content.part08.rar
https://rapidgator.net/file/653c0bfdec0cc8e4872fbe60202f6953/CorelDRAW_Technical_Suite_2022_v24.0.0.301___Extras_Content.part09.rar
https://nitro.download/view/C6C46748742C559/CorelDRAW_Technical_Suite_2022_v24.0.0.301___Extras_Content.part01.rar
https://nitro.download/view/2DB32BB3E048E6D/CorelDRAW_Technical_Suite_2022_v24.0.0.301___Extras_Content.part02.rar
https://nitro.download/view/9694B33BC62960E/CorelDRAW_Technical_Suite_2022_v24.0.0.301___Extras_Content.part03.rar
https://nitro.download/view/1FED9ED85FA3137/CorelDRAW_Technical_Suite_2022_v24.0.0.301___Extras_Content.part04.rar
https://nitro.download/view/1D14E948F102485/CorelDRAW_Technical_Suite_2022_v24.0.0.301___Extras_Content.part05.rar
https://nitro.download/view/2267EFF81DEDD70/CorelDRAW_Technical_Suite_2022_v24.0.0.301___Extras_Content.part06.rar
https://nitro.download/view/20F2CAF94F9FFCE/CorelDRAW_Technical_Suite_2022_v24.0.0.301___Extras_Content.part07.rar
https://nitro.download/view/20AEEEF0DB9FA37/CorelDRAW_Technical_Suite_2022_v24.0.0.301___Extras_Content.part08.rar
https://nitro.download/view/9ED931ED9AC6B17/CorelDRAW_Technical_Suite_2022_v24.0.0.301___Extras_Content.part09.rar
https://uploadgig.com/file/download/9eafB96344a1e9Fe/CorelDRAW_Technical_Suite_2022_v24.0.0.301___Extras_Content.part01.rar
https://uploadgig.com/file/download/adfaadD1E7f37eB4/CorelDRAW_Technical_Suite_2022_v24.0.0.301___Extras_Content.part02.rar
https://uploadgig.com/file/download/0533d47698c4F537/CorelDRAW_Technical_Suite_2022_v24.0.0.301___Extras_Content.part03.rar
https://uploadgig.com/file/download/76724C69816b6309/CorelDRAW_Technical_Suite_2022_v24.0.0.301___Extras_Content.part04.rar
https://uploadgig.com/file/download/95736f69928cd25a/CorelDRAW_Technical_Suite_2022_v24.0.0.301___Extras_Content.part05.rar
https://uploadgig.com/file/download/60b539e0F1D46b4a/CorelDRAW_Technical_Suite_2022_v24.0.0.301___Extras_Content.part06.rar
https://uploadgig.com/file/download/783926b5bd04d078/CorelDRAW_Technical_Suite_2022_v24.0.0.301___Extras_Content.part07.rar
https://uploadgig.com/file/download/334cE1eb88A08fd9/CorelDRAW_Technical_Suite_2022_v24.0.0.301___Extras_Content.part08.rar
https://uploadgig.com/file/download/2bC161358aad5518/CorelDRAW_Technical_Suite_2022_v24.0.0.301___Extras_Content.part09.rar