NI LabView 2019 SP1 (x86/x64)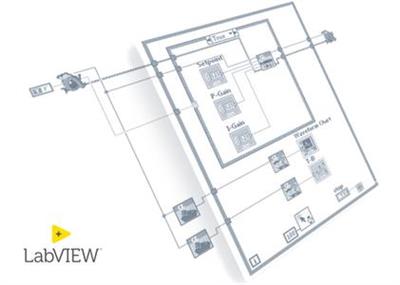 NI LabView 2019 SP1 (x86/x64) | Separate Multilanguage Links | 12.1 GB
The LabVIEW team, has launched the latest release of software is systems engineering software for applications that require test, measurement, and control with rapid access to hardware and data insights, LabVIEW 2019 SP1.

Languages: English, Deutsch, 한국어, 中文, 日本語, Français (Separate Multilanguage Links)
LabVIEW 2019 Service Pack 1 Readme – Date: September 2019
742093 Maps containing classes cause LabVIEW to crash while probing.
741834 The Compare VI Hierarchies will delete folder named C:\temp when saving a Microsoft Word report.
741225 LabVIEW crashes when trying to autoindex a Map.
740616 LabVIEW hangs when double-clicking a recursive dynamic dispatch VI in the Choose Implementation diagram preview.
739464 Prompt User for Input Express VI only shows the message to display option.
739174 Error Case structures only designed to handle Error 1 incorrectly handle all errors in error case.
738672 Change To Array and Change To Scalar do not work for elements inside a set or map constant.
738587 Source distribution that would previously fail because of missing commented-out dependencies will now succeed with warnings.
736445 The select function always gives outputs false if nothing is in a While Loop.
735521 Implicit Value (Signaling) Property node does not change type definitions correctly.
733737 CPU Load raises 20% when a front panel with custom style element is shown.
727397 Replacing nodes with Malleable VIs connects wires to unused terminals.
726223 Build Errors when building Malleable VIs into an EXE.
723686 Disabled structures within VIMs are not included in PPL builds, as expected, but the files within these structures are referenced in debugging mode.
686080 Replacing ActorFramework.lvlib with a packed project library causes LabVIEW crash.
678300 Shared/preallocated subVI clones can become locked when called from another VI at the same time.
603576 Channels carrying typedefs/classes create crosslinks when users duplicate projects.
245148 Class Properties dialog sometimes throws timeout error 123 when opening and must be restarted.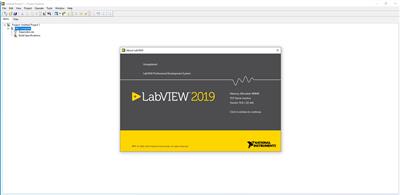 The latest release of LabVIEW 2019 helps increase developer productivity through improved visibility in its IDE, powerful enhancements in debugging and new datatypes for the G-language. Additionally, LabVIEW 2019 addresses a critical pain point for engineers: managing dependencies and versioning with fragmented, non-standardised methods, which perpetuate as challenges in code deployment. With the new distribution option of package installers in LabVIEW 2019, users can now implement a standardised distribution method, with inherent version management and automatic dependency management to confidently replicate and share system software.
As NI builds on its 30-year plus investment in software, last LabVIEW release continue its fast-paced updates aiming to expand engineering capabilities from design to test. Whether engineers are using LabVIEW for the first time or have been on active users for years, LabVIEW 2019 are designed to be immediately accessible and make an immediate impact.
Since 1976, National Instruments has equipped engineers and scientists with tools that accelerate productivity, innovation and discovery. NI's graphical system design approach to engineering provides an integrated software and hardware platform that speeds the development of any system needing measurement and control. The company's long-term vision and focus on improving society through its technology supports the success of its customers, employees, suppliers and shareholders.
Product: NI LabView
Version: 2019 SP1 version 19.1.0
Supported Architectures: 32bit / 64bit (64bit only english)
Website Home Page : http://www.ni.com
Language: English, Deutsch, 한국어, 中文, 日本語, Français (Separate Multilanguage Links)
System Requirements: PC *
Supported Operating Systems: *
Size: 12.1 Gb
Development Environment
Processor
Pentium 4M (or equivalent) or later (32-bit)
Pentium 4 G1 (or equivalent) or later (64-bit)
RAM 1 GB
Screen Resolution 1024 x 768 pixels
Operating System
– Windows 10 (version 1903)/8.1 Update 1**/7 SP1***
– Windows Server 2012 R2**
– Windows Server 2008 R2 SP1***
Disk Space5 GB (includes default drivers)
Color Palette LabVIEW and the LabVIEW Help contain 16-bit color graphics. LabVIEW requires a minimum color palette setting of 16-bit color.
Temporary Files Directory LabVIEW uses a directory for storing temporary files. NI recommends that you have several megabytes of disk space available for this temporary directory.
Adobe Reader You must have Adobe Reader 7.0 or later installed to search PDF versions of all LabVIEW manuals.
** NI software installs VC2015 Runtime and .NET 4.6.2. Windows 8.1 and Windows Server 2012 R2 require Microsoft updates to support these items.
*** NI software is signed with a SHA-256 certificate. Windows 7 SP1, Windows Embedded Standard 7 SP1, and Windows Server 2008 R2 SP1 require Microsoft updates to support SHA-256.