Ni Diadem 2019 v19.0.0 (x64)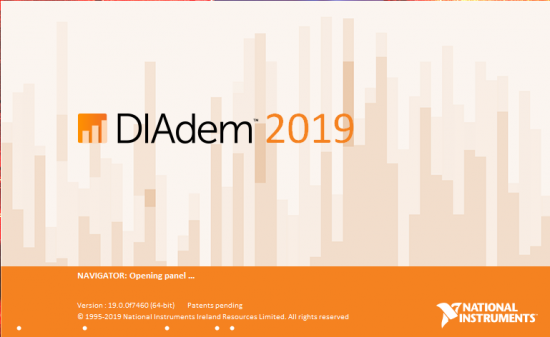 Ni Diadem 2019 v19.0.0 (x64) | 888 MB
DIAdem is a single, unified software environment that helps you be more efficient when post-processing your measurement data. It is optimized for large data sets and includes tools to quickly search for the data you need, view and investigate that data, transform it with engineering-specific analysis functions, and share results with a powerful drag-and-drop report editor.

Scripts in DIAdem can help you automate your repetitive data post-processing tasks and transform your measurement data into valuable insights. DIAdem users with an active Standard Service Program (SSP) membership are eligible to upgrade to the latest DIAdem.
System Requirements:
OS:
-Windows 10 (x64)
-Windows 8.1 Update 1 (x64)
-Windows 7 64-bit with Service Pack 12 (x64)
-Windows Server 2016
-Windows Server 2012 R2 Update1
-Windows Server 2008 R2 with Service Pack 12
CPU:x64 compatible processor, 1.6 GHz or more
RAM:2 GB or more
Hard disk:Depending on the operating system, up to 3 GB free storage space, of which at least 2 GB are on the system partition
GPU:Color depth at least 16-bit (High Color), 24-bit, or 32-bit (True Color) recommended
Screen resolution:From 1024×768 with a 100% scaling step.