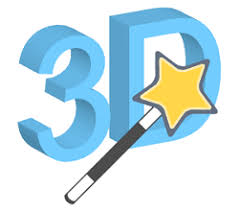 Insofta 3D Text Commander 5.5.0 Multilingual + Key | 15.19 MB
Information:
3D Text Commander turns any plain-text message into a captivating 3D text, letting you create your own 3D text logos, banners, messages and save it to your computer for use on your web pages, in presentations. You can choose from a variety of professional templates and add your own pictures and text. Choose a font, colorize it, size it, add transparency. Set your 3D text position in real-time by just dragging it…

Features:
Capture your reader's attention with an animated 3D banner.
Compose a scene from several 3D texts.
Take advantage of the complimentary texture library.
Shape up your text to meet your taste: enter text of any size in one, two or more lines, and center or align it by the left or the right margin, choose the font, size and style.
Enjoy simplicity and confidence: all operations are performed within one screen, and the wizard with pre-made templates and stuffed textures library will not let you slip off the way and get lost in the depths of the application.
Preview your final 3D text in the real-time preview window; turn it any way around by just dragging it with the mouse.
Decorate your 3D text with realistic 3D shadow and reflection – by moving the light and playing with its intensity.
Take your final high-resolution anti-aliased 3D-text banner of up to 4000 by 4000 pixels straight to the publisher; skip a countless number of conversion operations, and save it to the format you need directly.

Whats New in Insofta 3D Text Commander 5.5.0

Added support for WebP and APNG formats for animation.
Added support for WebP format for images.
Added support for TIFF format for textures.
Added soft/multiple shadow types and new shadow parameters: Light width and Light height.
Depth of field preview added.
Textures can be transformed. They can be cropped, rotated and flipped.
The texture selection menu now includes recent images and folders.
Image format options added in the Save image dialog.
Option Open in default app added in the Save Image and Save Animation dialogs.
The Thumbnails mode has been added for the list of textures.
View menu added.
Few minor interface improvements.
Several bugs fixed.