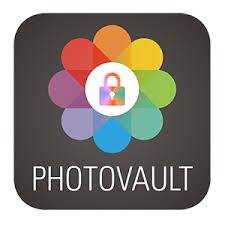 WidsMob PhotoVault 2022 1.5.0.64 (x64) Multilingual | 38.54 MB
How to protect your private photos secretly? Actually, you can set a lock on those personal pictures, just like what you do on your bedroom, drawer or even diary. This is what WidsMob PhotoVault can do for you. Yes, you can hide sensitive pictures from others without your permission. Once you import photos to PhotoVault, the other third party programs cannot track those photos any more.

Actually, you can hide not only common pictures, but also RAW and GIF files. Thus, it is a good idea to transfer pictures from your digital camera to WidsMob PhotoVault. There is no need to worry about the incompatibility issue. Then here comes the question, how to hide photos and manage built-in filters? You can get satisfying results from the following paragraphs.

Hide Your Personal Photos from Others
• Lock Photos
Private Photo Vault allows you to import photos into the app and hide them behind a password folder.
• AES-256 Encryption
Each and every photo you hide with PhotoVault is automatically AES-256 encrypted upon hiding.
• Password Protection
WidsMob PhotoVault keeps your photos/images locked up and protected with password protection.

Safe Photo Vault
Whether you have some personal photos, or important documents in JPEG, you need to encrypt and hidden photos from others. It has two different Security levels, Standard level to hide photos, High level to make restrictions to export, share your photos or enter Preferences. What is more, it also enables you to Lock Screen for different purposes.

Autoplay in Slideshow
Preview a slideshow on photo vault. In order to enjoy the precious photos, you can custom the loop option as well as the duration to make a simple slideshow to view photos automatically. One click for the Favorites or created Albums, it will display the slideshow in a full screen.

Group Photos into Categories
Group photos into different categories. Once import photos into the program, you can click the Favorites option to add photos into a category, which you can export or manage the files. Moreover, you can name albums to save photos into different categories.

Export Hidden Photos
Share and export hidden photos. In order to share photos to Email or export them to computer, you can set passcode in order to restrict similar actions. The program supports JPEG, PNG, BMP, and other photo formats, 50 different RAW files and GIF files.

More Editing Functions
Different from the photo vault applications for smartphone, the program has a larger space and safer security levels. Just one click of the "Lock" button, you can hide all the photos in the program. Using multiple hotkeys to manage the hidden photos with ease.

Updates: official site does not provide any info about changes in this version.